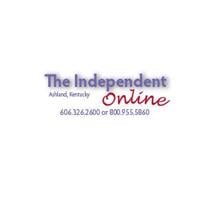 Local News Briefs: Community action agencies accepting applications | News
Community Action Agencies of Kentucky is accepting LIHEAP and LIHWAP crisis program applications for the Crisis Component of the Low-Income Home Energy Assistance Program (LIHEAP) and New Water Assistance Program low-income domestic worker (LIHWAP). Applications will be accepted on a first-come, first-served basis during designated registration periods or until funds have been expended. Kentucky residents in all 120 counties may be eligible for assistance with their heating, water and/or sewage bills.
LIHEAP and LIHWAP can help households, up to and including 150% of the federal poverty guidelines, that meet the program's eligibility criteria. Benefits are paid directly to the seller of the household. Individuals should apply through their local Community Action Agency office. To locate your local office, call 800-456-3452. The LIHEAP Crisis component is available until March 31, 2022 to help households experiencing a domestic energy crisis. Crisis benefits will cover the minimum necessary to alleviate the crisis without exceeding $600.
Households can reapply each time they experience a crisis until they have reached their maximum allocation. LIHWAP, an ARPA-authorized emergency assistance program, which provides water and wastewater assistance through various components until September 30, 2023 or until funds are exhausted. Applications for the grant and crisis streams will be accepted until June 1, 2022.
KAFC approves
$775,000 in loans
The Kentucky Agricultural Finance Corporation (KAFC) approved $775,000 for four agricultural loans for projects across the Commonwealth at its monthly board meeting. The aid supports cattle and poultry farmers across the Commonwealth.
Four beginning farmer loans totaling $775,000 have been approved. The loan recipients were in Mercer County ($250,000) and three in Grayson County ($135,000, $250,000 and $140,000).
For more information about the programs offered by KAFC, contact Ali Hulett, Lending Programs Manager, at 502-782-1760 or email [email protected]
McConnell announces
$87.7 million for bridge repairs
U.S. Senate Republican Leader Mitch McConnell (R-Ky.) announced Friday that the Department of Transportation's Federal Highway Administration will distribute $87.7 million to Kentucky in fiscal year 2022 to fund rehabilitation, repair and replacement of bridges. This is the first installment of $438 million Kentucky will receive over the next five years to fund such projects.
The Federal Highway Administration appropriated those funds according to a formula set out in the bipartisan Infrastructure Investment and Jobs Act passed by the Senate last year. This legislation represents the largest investment dedicated to bridges since the construction of the interstate highway system and will provide more than $5.3 billion for bridge repairs nationwide in the next year alone. In addition, the bill provides $12.5 billion for a competitive grant program dedicated to repairing bridges. Each state will determine how its funding will be distributed.
Beshear Book 2022
Recommended highway map
Gov. Andy Beshear on Friday introduced a recommended road plan for 2022 that prioritizes repairing and preserving roadways and bridges and positions Kentucky to compete for federal funding to advance large-scale projects critical to Kentucky's continued economic growth.
The Governor's 2022 recommended road plan is based on projected revenues of $8.5 billion through 2028, consisting of $6.2 billion in federal roadside assistance program funding and $2.3 billion anticipated state revenue.
Independent of the road plan, the Governor's recommended budget proposes using $250 million in public funds as matching funds for federal grants for three of Beshear's top transportation priorities:
• No-cost funding for the Brent Spence Bridge Corridor project in northern Kentucky, including the construction of an additional bridge to share traffic on Interstates 71 and 75 between Covington and Cincinnati.
• Continued development of the I-69 Ohio River crossing at Henderson.
• Widening work required to extend Mountain Drive to four lanes along Highway 114 from Salyersville to Prestonsburg.
The Governor's recommended plan would also provide $3.6 billion – nearly $600 million a year – to address a backlog of failing bridges and needed pavement repairs.
"Find Funding"
webinar series
The Kentucky Office of Rural Health (KORH) will launch its new monthly webinar series "Finding Funding in Kentucky" – which highlights funding agencies that support rural health projects in the Commonwealth – on Tuesday, February 1, with a presentation staff of the Pallottine Foundation of Huntington. The free one-hour interactive session begins at 10 a.m. ET.
The Pallottine Foundation of Huntington, established in 2017 with proceeds from the sale of St. Mary's Medical Center in Huntington, West Virginia, supports a wide range of health initiatives related to food insecurity, mental health and behaviour, substance use disorders and smoking cessation. , as well as broader health and wellness efforts and capacity building activities. Foundation grants support projects in the tri-state area – nine counties in West Virginia, three counties in Ohio, and eight counties in Kentucky (Boyd, Carter, Floyd, Greenup, Johnson, Lawrence, Martin, and Pike) .
Registration for the event is available online at: https://bit.ly/3qpXbfh.
MEETINGS
Monday at 6 p.m.:Carter County School Board, Regular Meeting, 228 S. Carol Malone Blvd., Grayson.
Tuesday at 5:30 p.m.:Worthington Special Council Meeting, Council Chambers, 201 Stewart Ave.
Thursday at 5:30 p.m.:Boyd County School Board, Special Meeting, 1100 Bob McCullough Drive, Ashland.