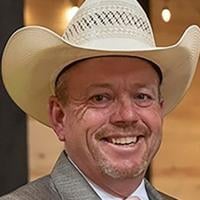 Matt Garrett: Farm Service Agency Accepting Claims for Pasture Losses in 2022 | Lifestyles
The United States Department of Agriculture's Farm Service Agency (FSA) is now accepting applications for the Livestock Forage Disaster Program (LFP) to provide financial assistance to eligible ranchers for 2022 pasture losses due to drought or to a forest fire. The deadline to apply for the LFP 2022 aid is January 30, 2023.
To date, 225 counties in Texas have reached drought severity levels that trigger LFP eligibility for the 2022 program year. For LFP, eligible drought triggers are determined using the US Drought Monitor. Visit the FSA LFP webpage for a list of eligible counties and pastures.
— Matt Garrett is the county agent for agriculture and natural resources in Harrison County.