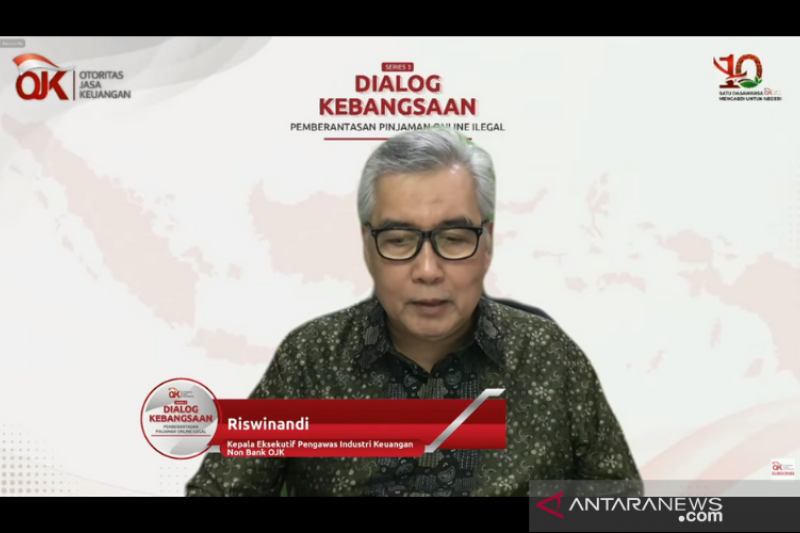 Measures taken against 3,631 illegal online lenders since 2018: OJK
Jakarta (ANTARA) – The Financial Services Authority (OJK) said it has taken legal action against 3,631 illegal online lenders since 2018 as part of increased scrutiny of existing online lending companies.
"By working with law enforcement, government departments and officers from the Investment Alerts Working Group, we have taken concrete steps to screen and take action against illegal online lenders," Riswinandi said. , OJK's Executive Director for Non-Bank Financial Sector Supervision, in a discussion on stamping out illegal online lending in Jakarta on Tuesday.
The collaboration is necessary because OJK needs the help of the authorities to deal with the problems of illegal online lenders in Indonesia, he added.
Illegal online lenders have become a stain on the positive image players in the peer-to-peer financial technology industry have built for themselves, Riswinandi said.
The industry intends to provide a new accessible alternative to meet people's financial needs, he added.
The OJK official stressed the importance of public education to help people distinguish between legal and illegal online lenders.
"As a preventive measure, the OJK implemented public education programs through OJK social media, a public webinar and public lectures facilitated by consumer protection experts, a working group on consumer alerts. investment and monitoring task force, "said Riswinandi.
In addition to improving public education, the OJK also developed the Fintech Lending Data Center to oversee around 102 legal online lending companies that have been integrated into the system as part of the continuous integration of other legal companies to the surveillance system, he explained.
Integration with the Fintech Loan Data Center would provide direct access to OJK to monitor peer-to-peer lending activities provided by businesses, such as loan limit monitoring, 90-day success rate monitoring, and adherence to the principles of loan distribution, said the official. .
Related news: Legal basis, data protection is key to crush unions of illegal lenders
Related News: LPSK to Offer Protection to Victims of Illegal Online Loans
Related news: The data protection bill is a legal shield against data leaks: ELSAM