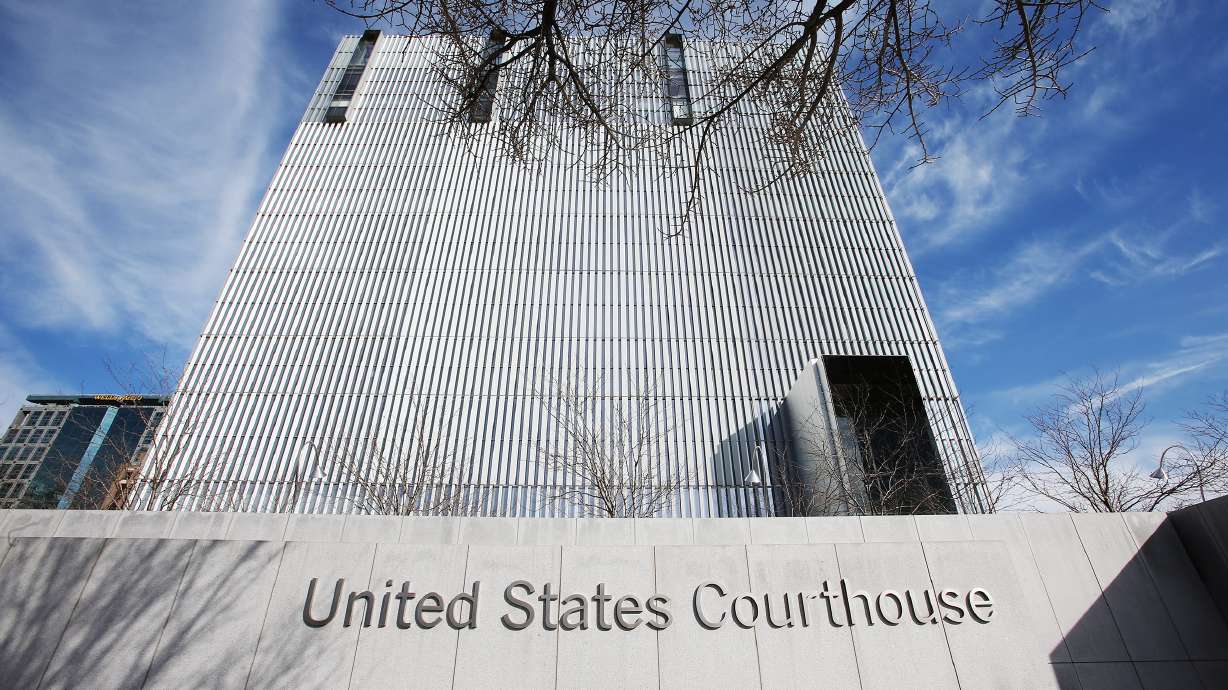 Utahn accused of lying on PPP loan applications, telling others to do the same
A Utah man is facing federal charges accusing him of lying on PPP loan applications and encouraging his clients to do the same. (Scott G Winterton, Deseret News)
Estimated reading time: 2-3 minutes
SALT LAKE CITY — A Utah man is facing criminal charges accusing him of lying on Paycheck Protection Program loan applications and encouraging his clients to do the same.
Timothy Gibson was charged Monday in Utah federal court with bank fraud and two counts of making a false statement to a bank. Gibson is accused of trying to get money from the PPP, part of the CARES Act that was signed into law in 2020 and made funds available to individuals and businesses in light of the coronavirus pandemic. COVID-19.
Gibson and unindicted co-conspirators submitted an online loan application through Mountain America Credit Union on behalf of an anonymous person and their company called 17 Paths LLC. The request contained "substantially false information", according to the charging documents. The company said in the loan application that it had seven employees, while prosecutors say it only had one. The company also said on the application that it had a monthly payroll of $56,000, when the company only had about $5,000 in monthly payroll, according to the charges.
According to PPP loan data released by ProPublica, an Eagle Mountain-based company named 17 Paths LLC received an $11,949 PPP loan from Mountain America Credit Union. Utah Business Entity Search shows that there is a registered company named 17 Paths LLC which is based in Eagle Mountain, although Gibson is not listed as the company's registered agent.
Gibson is accused of making additional misrepresentations on two loan applications through Mountain America Credit Union in May 2020.
In one request, investigators say Gibson demanded more than $166,000 for a company called Creative Investment Group LLC. The charges allege that the application stated that the company had eight employees, when in fact it only had one. The application reportedly said the company's monthly payroll was over $66,000, while prosecutors say it had no monthly payroll expense.
The second loan request was made by Gibson on behalf of Polaris Development Group LLC, according to billing documents. The loan would have asked for more than $208,000. Prosecutors say the loan application said there were 10 employees at the business, when it only had one. The loan application also said the business had an average monthly payroll of more than $83,000, although court documents say it actually had no monthly payroll.
In addition to making the alleged misrepresentations to the credit union, prosecutors also said Gibson "told approximately 25 of its customers that they could apply for and obtain PPP loans using false and fraudulent information." The charges say Gibson told his clients they could use the PPP loan money to "grow their business."
On Wednesday, court documents did not indicate whether Gibson was in custody. He does not have a lawyer listed on court records and he has not set an initial court date on Wednesday.
×
Related stories
More stories that might interest you