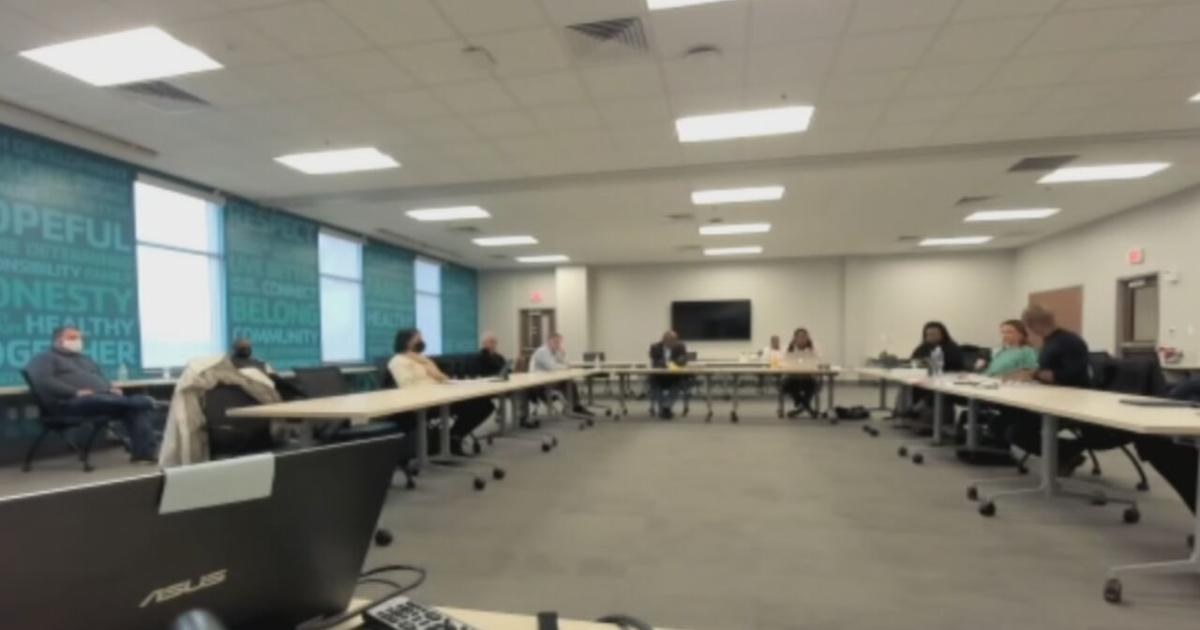 West End Development Council to Open Nominations for Neighborhood Members on Monday | In depth
LOUISVILLE, Ky. (WDRB) – The plan to fully establish a public agency that would control and spend future tax revenues in West Louisville is starting to take shape.
On Friday morning, the West End Opportunity Partnership board announced a timeline for how it will select and serve its remaining members. The goal is to have these members, who will represent nine neighborhoods, in place by February.
Leaders of the partnership say more than 300 people have expressed interest in joining the council that was established by the Kentucky General Assembly earlier this year. It would decide how to allocate funds from a proposed tax increase funding district in an area that includes the Parkland neighborhoods; Shawnee; Duvalle Park; Russel; Portland; California; Chickasaw; Hill Park; and Algonquin.
The partnership committee last month approved a selection process that will begin with the launch of an online portal for interested applicants from Monday through January 14. An application can be found at westendpartners.org, or at the Louisville Urban League offices, 1535 W. Broadway.
For each ward, a group of three "nominators" chosen by the existing board of 11 members would then reduce the pool of candidates to three. From there, a three-person committee would rank the three finalists before the board chooses one for each ward.
At a November 20 meeting, the board approved an approach that would use a weighted approach to scoring candidates for neighborhood seats, taking into account factors such as years of residence, business ownership , professional experience and previous work on boards of directors or volunteering.
The system prioritizes tenants over landlords, a move meant to address concerns that people who don't own property lack protections such as the property tax refunds that have been given to landlords in the past. Bill 321, the legislation that approved the partnership on the last day of the Kentucky General Assembly.
"It is from the screams that we have heard from the community that we really think it is important that there is definitely a process as to how they determine the people of their neighborhoods", member of the council of administration Frank Smith Jr., executive vice president of Simmons College in Kentucky, said at the November meeting.
The nominators for each ward will be chosen at the discretion of the partnership board, although a member of the advisory board for each zone will be one of the nominators.
Kristal Jones of Parkland, Tiffany Johnson of Park Duvalle, Gerald Joiner of Shawnee and Kara Mackey of Chickasaw were appointed councilors by Governor Andy Beshear. The other five board members, a partnership subcommittee, have yet to be appointed.
The partnership's board has scheduled an online meeting on the application process for December 9. This meeting can be viewed at https://bit.ly/3Eo8qZZ.
Two more online meetings hosted by Kentucky State Senator Gerald Neal and State Representative Pamela Stevenson are scheduled for December 4 and 11. The link to these meetings is https://bit.ly/3DpiIrw.
Copyright 2021 WDRB Media. All rights reserved.