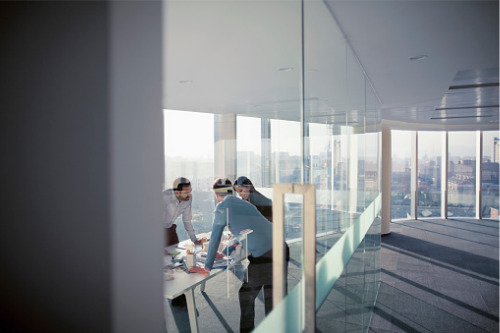 Will full licenses see a new wave of last minute requests?
The Institute is now urging advisors not to repeat the same scramble from the last day with the full licensing process, and has rolled out an updated version of its Radar e-learning platform – something it says l 'would help meet the growing demand for training in the sector.
CEO Daniel Relf said the consulting industry still had some adjustments to make before obtaining a full license, and noted the recent publication by the FMA of a "soft deadline" – something he said , was probably put in place to avoid a new wave of last-minute requests.
"I think overall there is still a lot of learning and adjustment to be made for people to become familiar with the new compliance and education requirements that are underway," Relf told Insurance Business.
Read more: 'Serious Concerns' Expressed About Advisor Readiness Just Days Before New Regime
"The FMA has already signaled that the number of new license applications has yet to meet its expectations. Of the approximately 1,800 Financial Advisory Providers (FAPs), only about 100 have applied for their full license so far, and it shows that people are dragging their feet a bit in this area.
"We may be facing a similar situation to the one we saw when the transitional licensing regime went into effect on March 15 and the rush to get transitional licenses," Relf explained.
"I suspect the advisers are focusing on other things for now, and the ongoing lockdown means they're still in survival mode to some extent. So I think there is going to be a huge awareness of the work that needs to be done for financial advisers, and a huge upturn in activity next year – both in the education part and in the compliance part. . "
Despite the low levels of full license activity, Relf said there were also many advisers who were very proactive with their requirements.
He urged advisers to use the relaunched Radar platform, which contains content tailored to various areas of advice, including insurance, real estate and investments.
It also includes some improvements to existing functions, including easier navigation, faster access to content, and new interactive training plans, which allow students to work in groups and interact throughout the program.
"Some advisers are doing very well," Relf said.
"We should not neglect the FAPs and advisers who are on the ground and very compliant, and who already meet the requirements of the new legislation. But right now, advisors fall into three categories: those who are really engaged, those who are just very busy doing other things right now, and those who just haven't focused on their compliance or their education and put their heads in the sand a bit.
Executive Director David Greenslade said that solid and up-to-date training has become extremely important for counselors, and stressed that failure to maintain the right educational standards will have consequences for the entire licensing regime.
Read more: FMA sets full licensing target dates for advisors
"Quality training is more important than ever and the penalties for mistakes as an advisor or industry professional are much higher," said Greenslade.
"The Strategi Institute's courses are developed by industry, for industry, and the institute is classified as an NZQA 'Category 1' educational body – the highest rating available from of the NZQA.
"Radar is our 'crown jewel' and we will continue to invest and develop the platform over the years to come. "
Radar's content is entirely CPD-based and focuses on the four key areas of financial advice which are General Insurance, Life & Health, Residential Mortgage Loans, and Investment.
Relf said he expects interest in the platform to continue to grow over the coming months as advisers increasingly look to meet their training needs.
"The platform has been around for a while, but we've relaunched it to give it a better and more intuitive user experience, and we've added new content specifically for the new regime," he said.
"We already have several thousand advisors on Radar, and we expect a few thousand more to join us over the next few months and the next year, depending on the changes that occur with the legislation. "